We provide a huge range of events throughout the year from high profile speakers to pub crawls. Read on for a flavour of what we do or take a look at our Facebook page for an idea of the some of the things we have done in the past.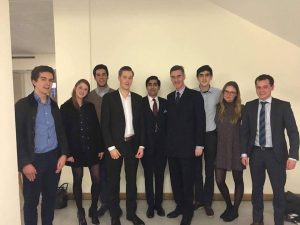 We welcome various high profile speakers to speak about their extensive experience and share their views on current events. Speakers last year included the likes of Jacob Rees-Mogg, Andrew Mitchell and Graham Brady amongst others.
Whilst listening to distinguished speakers is an important part of what we do, we also provide plenty of opportunities to discuss your own views. Members are encouraged to ask questions of speakers at our events and get involved in discussion. We also hold regular "port and policy" debates where members are invited to take part in debates on important issues of the day. Whether you wish to speak in a debate, raise questions to the speakers or simply listen there are opportunities for everyone to get involved.
Of course, as with any respectable student society we have a very strong social element. We usually continue the debate after our events at the pub and hold a number of socials such as bar crawls or film nights. We also provide refreshments at our events, free for our members.
We hold large social events throughout the year such as our black tie Christmas dinner, our alumni dinner at the Carlton Club and our Ceilidh. Stay tuned for details about tickets for these events.
We hope to develop on the success of previous events to build a calendar of networking events for those interested in careers in politics and associated fields. Throughout the year you will get the opportunity to meet a range of politicians, political analysts, journalists and representatives from think tanks who are involved in our events.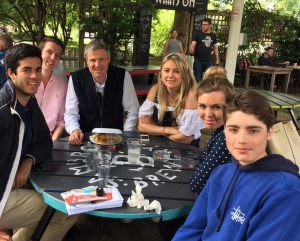 For the committed we also provide campaigning opportunities as appropriate to the political calendar. In this spirit we hope to move on quickly from the 2017 General Election result with campaigning in local elections in early 2018.